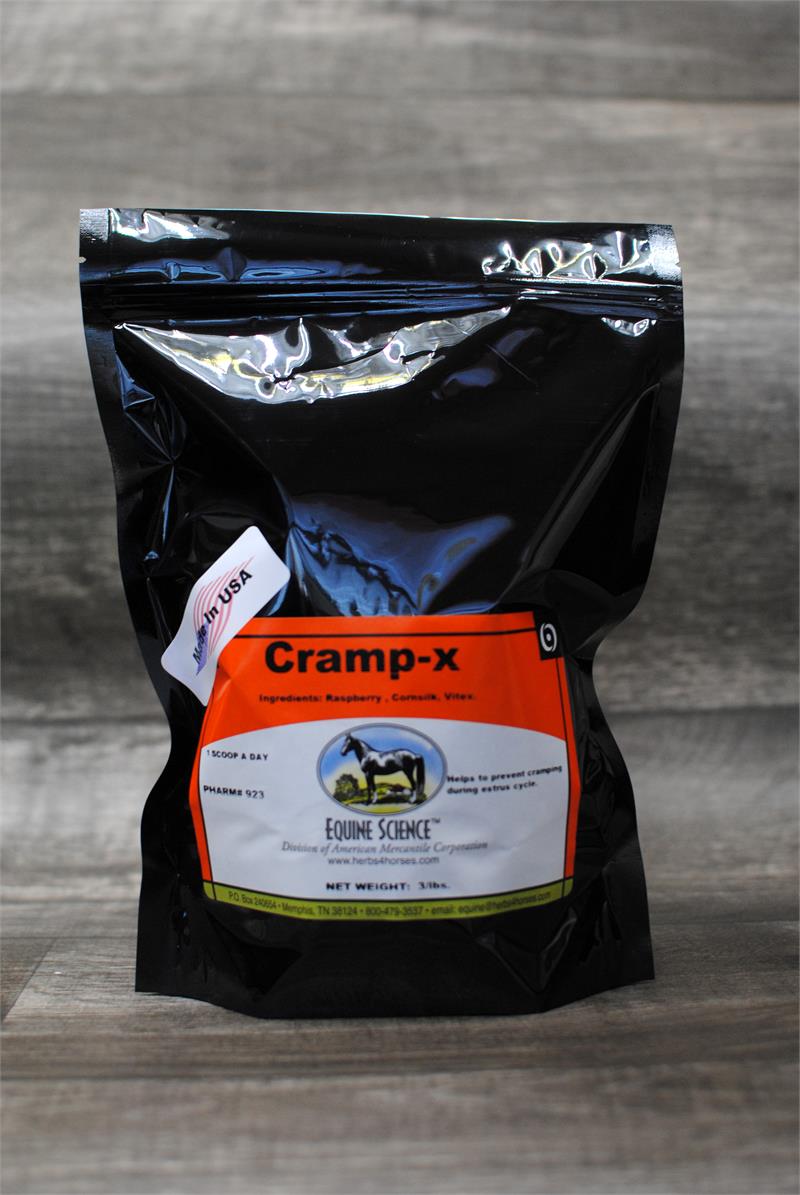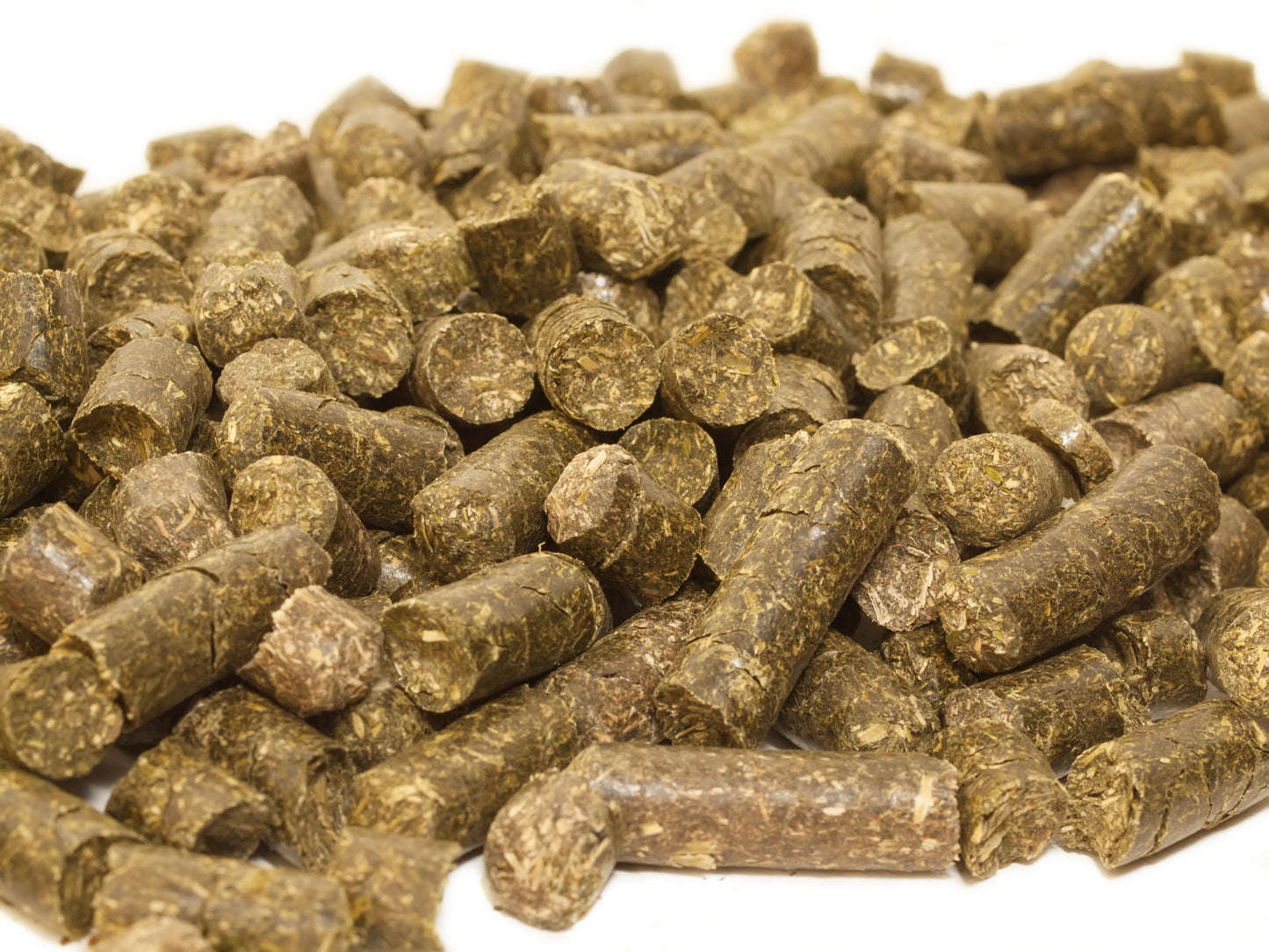 Helps to prevent cramping during estrus cycle. For best results, feed with Painful Mare Soother.
Recommended Amount:
 Feed 4 oz a day for first 2 days of estrus cycle. Remainder of cycle feed 2 oz daily. (Based on 1,000 lb horse) 1 oz scoop provided.
Ingredients:
 Vitex, Cornsilk, and Raspberry.
Available in:
3LB-$54.50
7LB-$111.00
10LB-$138.75
Customer Testimonials: Cramp-X
The challenge of developing a 2yr old AQHA mare has been made moreso by the effects of her HYPP status, specifically when she goes into heat. A"small chemical imbalance" caused her to exhibit stroke-like symptoms as well as the inability for her to move for extended periods of time. Vets were guessing, with prescription drugs were also considered, along with their long and short term side effects. am so thankful for Cramp-X and PMS! The first cycle after receipt of your product all symptoms ceased! I can't explain how it works, but the fact it is natural brings me much more satisfaction than surgery or drugs. THANK YOU HERBS FOR HORSES !!!!!!